We Make Automobile Supply Chain Business Easy
Marg® Erp is a GST-ready inventory & accounting software that lets generate invoices easily, manage your debtors, finance, reconcile bank transactions, track batch wise inventory in very smart manner,generate 1000's of reports & MIS, and file GST returns effortless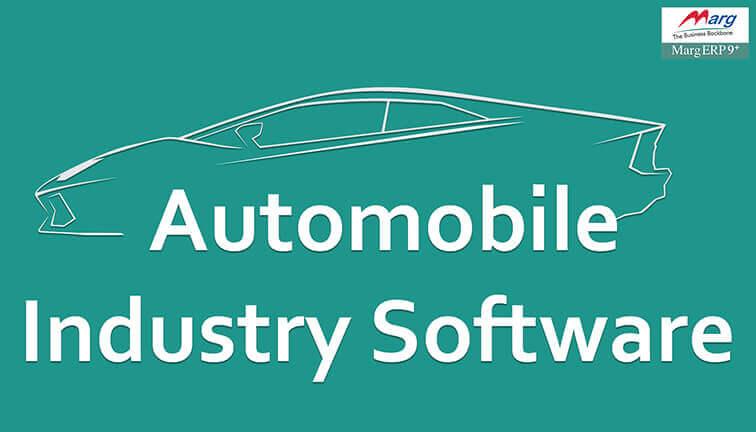 Marg Sales & Distribution Management Software is specially designed for the Companies who want to control or manage their C&F/C&A, Distributors, Stockist, Super-Stockists while Sitting at HO. It covers all major operations like Sales, Purchase, Inventory, Re-plenishment, Financial Accounting, MIS & VAT reports, Claims and Returns.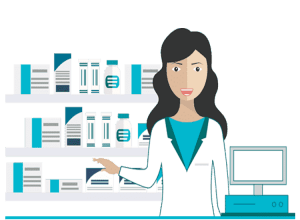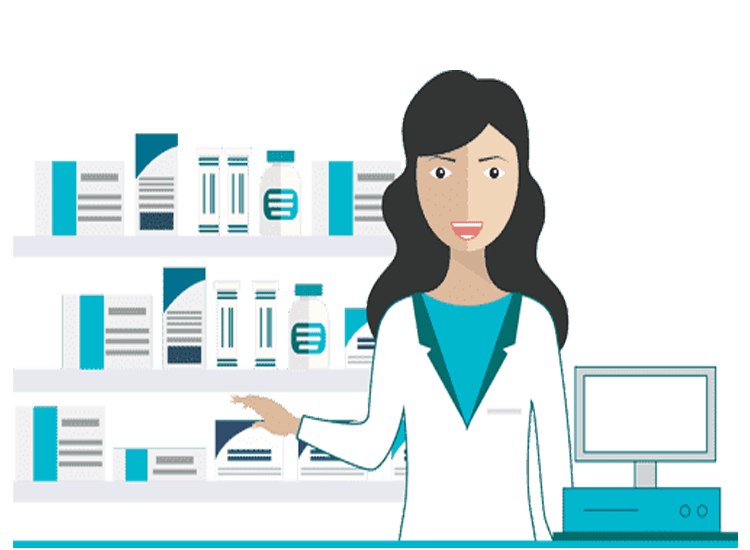 Know More About Marg® ERP
Auto purchase load from Order/Email/CD
Purchase as per Supplier Invoice
Display Last 4 Deals of Selected item to cross check Rate, Deal, Disc., Tax & Cost
Fix different Sales Rate on RP/Purchase Rate/Margin bases
Cash/Credit Purchase
Supplier wise various outstanding reports & reminders
Pending Brk/Expiry, Dr/Cr & Replacement Notes
Stock adjustment add for without purchase
Easy option for Management to Cross Check Bills
Centralized Purchase System for Chemist Chain Stores
Arrow Sales option at the time of Purchase
Item not received in purchase can be shift to Pending Order
Easy & Fast Billing with minimum Enter Required
Salt / Substitute / Rack / Few Character wise search
Barcode/Strips Code/Item Code/Item Name wise Search
Sales in Strips & Tablets
Doctor / Patient / Sales Man / Operator wise Sales
Prescription Wise Sales & Pending Reminders
Cash, Credit, Panel wise Bill / Challan
Narcotics / Sch-Xindication to check Prescription
Indications, Doses, Side effects, Spl. Precautions etc
Attract Customers i.e., Card/Point System
Various type of Discounts & Schemes
Flexibility in Stock for Govt. Employees Bills
Reduce dose from 10 to 3 days if cash short in bill
Salable/Expiry Returns & its Adjustments
Multiple Series & Wholesale Billing Option
Expired Item Boundation & Near Expiry Indication
Loss/Margin Loss Indication
Multiple Customers Billing at same time on single PC
Salable/Expiry Returns & its Adjustments
Counter Sales & Challans for Loose Sales
Switch over from Sale to Purc. to Sale to anywhere
Family Group Option for Credit Sales
Credit Card Sales & Online Bank Status
Online Shortage for Unmaintained Stock
Pharmacy Billing can be attached with Hospital software
Online Shortage Pad/Order to Supplier
Reorder Generation on Sale/Minimum/Manually/Today Sale/Zero Stock/Shortage Pad Bases for Particular Supplier & Auto Purchase Generation
Best supplier wise Order Printing & Auto Saving
Supplier wise companies & order planning
Day wise Supplier Ordering System
Supplier wise Order Limit
Last purchase deals of item at the time of Ordering
Centralized Order System for Pharmacy Chain Stores
Order through E-Mail/Fax/CD/Print Media
Benefit of Chemist Re-Order system – "No Need to feed Purchase Manually"
Accounting more easy than Tally
Financial Accounting up to Balance Sheet
Online Accounting with Zooming Facility
Trial Balance, Balance Sheet and P&L on Tips
Arrow Cash and Fund Flow & Ratio Analysis
Bank Reconciliation & Interest Calculation
Bill Wise Suppliers Outstanding & Bank Summary
VAT Returns, Sales Tax Registers & Summaries
Columnar Register/Ledger Printing
Multi Ledger/Voucher/Dr/Cr Note printing
Merge Trial Balance, Balance Sheet and P&L for Pharmacy Chain Stores
Cheque & Voucher Printing
IT-ST Auditor Reports
Narcotics / Category / Salt / Rack / Company / Supplier wise stock Reports in 1/2/3/4/5/6 Column
Near Expiry/Hold/Dump/Negative/New Rate stock with supplier details
Item/Batch Register for Salable Items
Expired/Breakage Stocks & Registers
Supplier wise Expired Items List
Narcotics/Schedule-X Items List & Registers
Bank Stock Statements & Summaries
Stock Valuation on Company/Category/Supplier/Narcotics
Near Expiry statements with Suppliers details
Near Expiry Stock can be auto transfer to Expired Stock
Near Expiry Stock can be auto transfer to Supplier
Supplier wise various stock reports
Merge Stock Reports for Chemist Chain Stores
Gross Profit reports on Day/Month/Item/Company/Bill & Supplier wise with zooming up to Bill
ABC Analysis, Fast & Slow Moving Items
Purchase, Sales & Stock Analysis
Suppliers wise Stocks, Dumping, and expiry & Valuation
Panel/Doctor/Patient/Supplier Wise Sales Reports
Bill not Printed/No. of Prints/Modification Track
Operator wise Log Book, Cash Collection & Sales Reports
Supplier Wise Companies List & Best Supplier Planning
Adjust Margins of Bills for personal sales
Pending Challans & Single Bill for Counter Sales
Product/Suppliers & Patient Queries
Doctor's Commission & Company wise Margins
Why Do Businesses Choose Marg® Erp To Manage Supply Chain Business?
0
+
Sales & Support Centers
0
+
Sales & Service Professionals
NEED HELP? CALL OUR SUPPORT TEAM +93 77 42 91 300