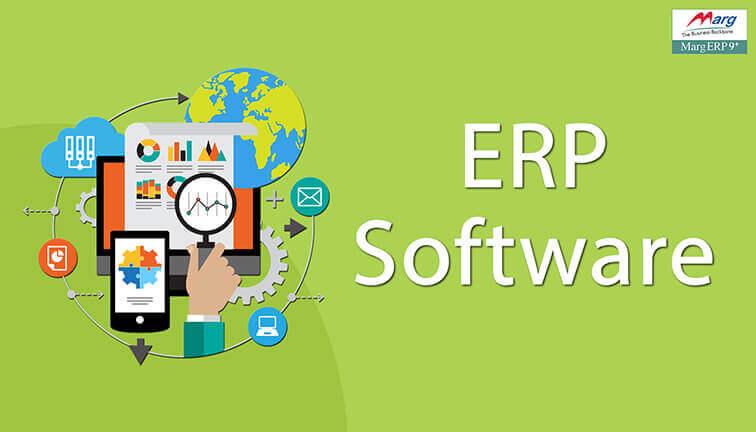 Marg ERP software is a business process management software that helps to take care of every requirement of your business including Retail chain, supply chain, sales force automation, Financial Accounting, Inventory, Budgeting, Production, GST etc.The ERP system forms the backbone for all the companies and covers various operations starting from inventory,scheduling, distribution management and much more. The ERP Software can integrate all your business locations on one, integrated platform which ensures a centralized control system and a superior management. Marg ERP software solutions are tailored to meet the unique business needs of our clients.The ERP software provides Businesses with multiple location sales to manage their entire down stream supply chains.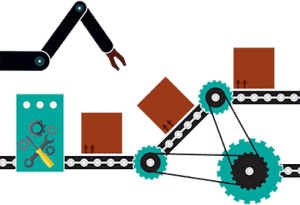 Know More About Marg® ERP
HRD Modules
AMS (Attendance Management System)
Leave Management
EPMS (Employee Payroll Management System)
Statutory Compliances
User Level Access Rights
Loan & Advances Management
Our retail Point of Sale Software Solutions are designed to address the challenges of Small & Independent Aspirants, Retailers and large multi-store Retail Chains. Their sector specific orientation, built using latest technologies, assure retailers 'a visible improvement' in customer engagement, by helping them source the right product at right price at the right time.

Inventory classification can handle the most complex of product portfolios
Use all promotions like buy-get, happy hour on various assortments
Module level and function level security based on user, role and site
integrates with e-commerce and logistics solutions
Payment modes – cash, credit, credit card
Open/ close POS, Begin/end day concepts
Powerful MIS reports on stock, sales and profitability
Inbuilt Customer Relation, Loyalty Card Management
VAT / Sales Tax Management / Statutory reports
Inbuilt Financial Accounting (Bill to Balance Sheet)
Cash drawer, counter and currency denomination tracking
User-wise / Counter-wise / Day-wise / Shift-wise cash summary
Complete cash and counter management with related reports
Inbuilt Integration with touch POS, Barcode Scanners, Pole Display… etc
Marg Sales & Distribution Management software is specially designed for the Companies who want to control or manage their C&F/C&A, Distributors, Stockist, Super-Stockists while Sitting at HO. It covers all major operations like Sales, Purchase, Inventory, Re-plenishment, Financial Accounting, MIS & VAT reports, Claims and Returns.

Master Data Management
Inventory Management
Central Purchase
Location-wise Vat / Sales Tax Management
Loyalty & Promotions
Purchase Order Management system
Price & Credit Control
Purchase Import From Excel/dbf/csv/txt Files
Sales Order & Invoicing
Parcel & Dispatch Handling
Show Bill Value In 5 Self Define Currency
Cash and Fund flow with Bank Planning
Inbuilt Chatting System To Give Message To Users
Multi Store/Godown Management.
Self-designed Invoice & Other Formats
Financial Accounting
MIS, BI & Statutory Reports
Warehouse Management
Price & Credit Control
Offer & Claim Management
Central Accounting
Integrates With E-commerce And Logistics Solutions
Module Level And Function Level Security Based On User, Role And Site
Marg Manufacturing software is specially designed for Small Manufacturing / Assembling units to High-end Manufacturing plants, by seamlessly integrating all transactions in production planning, costing, order management, purchase, testing, manufacturing process, inventory, sales, financial management, vat returns, excise till balance sheet.

Sales & Distribution Management
Purchase Management
Manufacturing, Planning and Control(i)  Production Planning(ii)  Requirement of RM/PM and budget Analysis(iii)  Additional RM/PM Add or Less (Manually)
Total Quality Management(i)  QA/QC of Raw Material, Semi-Finished And Finished Goods(ii)  Raw Material, Semi-Finished Good Receive/Reject/Pending(iii)  Under Testing & QA/QC Record of RM/PM(iv)  Rejection/Approval
Wastage Analysis
Multi Store/Godown Management.
Automatic Email & SMS Communication
Inventory Management(i)  Raw Material(ii)  Packing Material(iii)  Semi-Finished(iv)  Finished Goods
Financial Accounting Management
Sales Order & Analysis
Invoice & Excise Gate Pass
Bank letter & Cover Note
Management Reporting (MIS)
Vat / Sales Tax Management / Statutory Reports
Inbuilt Customer Relation Management
It is a reporting software for all industries who do their product promotions in the market. software works as a complete tool that provide crucial information on the activities of the sales staff such as- Daily Call Reports, Attendance Reports, Stock & Sales Reports, Client Activity reports etc.

DCR Management
TP Management
Automatic expense generate during submitting of DCR
Doctor chemist business analysis report
Monthly Stock and Sales Management
Secondary sales Management-Party wise
Order booking Management-Doctor wise/Chemist wise
Sample/gift management
Doctor yearly activity report
Missed call Management-Doctor
Profitability Analysis Management
Tracking of user
Frequency of visits
Doctor call and chemist call analysis
24X7 Client Support
No website and server required
SAAS Based software
Why Do Businesses Choose Marg® Erp To Manage ERP Business?
0
+
Sales & Service Professionals
NEED HELP? CALL OUR SUPPORT TEAM +93 77 42 91 300